Apullma SuperClean modular stainless steel conveyors can be fitted with modular plastic belts from all leading manufacturers. Hidden dirt traps and dead space are avoided by the skeleton-like framework made of tubular stainless steel.
Owing to the new optional SuperQuick quick-change mechanism, removing and refitting the modular belt is a quick and easy procedure, so that daily cleaning can be carried out highly efficiently.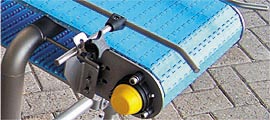 The Apullma SuperClean stainless steel conveyors can be fitted with all popular modular plastic belts.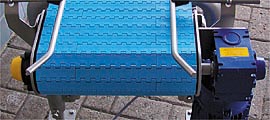 The width and length of the Apullma SuperClean conveyors with modular plastic belts can be tailored to individual requirements.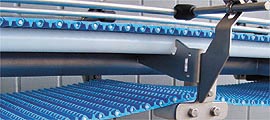 The SuperClean conveyors are without hidden dirt traps or dead spaces thanks to their skeleton-like, tubular stainless steel framework.