Our remote controlled conveyor belt wagon for the discharging of bulk goods from railway trucks makes the building of costly bulk bunkers, as well as shunting the complete train exactly into position unnecessary.
The mobile conveyor belt wagon, for emptying trucks, is flexible in the longitudinal and latitudinal directions as well as being adaptable to the height of the discharging ports on different trucks.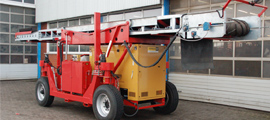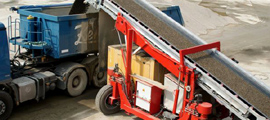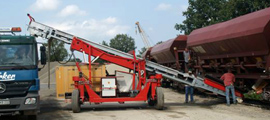 …alongside the train from opening to opening– all without costly shunting.