For the conveying of highly corrosive bulk goods, like inorganic salts, we offer you a special durable conveyor technology, which is created by the use of wood and stainless steel.
In addition to the stainless steel and wood mix the durability of the conveyor technology is guaranteed by the use of drum motors, which reduce the attackable surface to an absolute minimum compared to other conventional drive motors.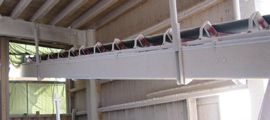 Thank you for your attention on the conveyors for inorganic salts from APULLMA!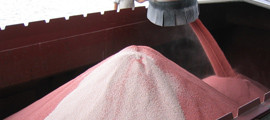 The use of wood and stainless steel makes our conveyor technology, especially for high corrosive materials durable.