Our bucket filling conveyor allows for fully automated cost efficient separation in buckets.
Available for the first time as a fully automated bucket filling plant for fluids, creamy or free-flowing products mechanically in single buckets, which takes over the feeding and filling to saves staff costs.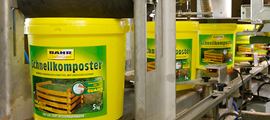 Our fully automated single bucket filling plant …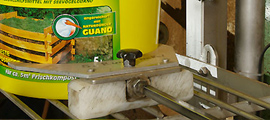 … and also takes over the automated feeding.