For the bulk unloading of railway trucks our optimised conveyor system saves the precise shunting of the complete train.
Through the ability to adjust the longitudinal and latitudinal directions, as well as the height, our conveyor system can get to the various discharging ports, on the trucks, for flexible unloading. A bulk bunker with corresponding construction costs is not necessary.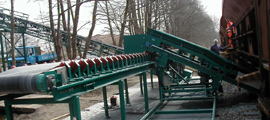 The APULLMA conveyor technology for the unloading of rail trucks operates parallel to the railway track.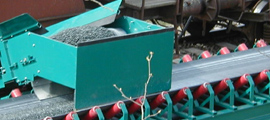 The transfer conveyor technology is built to your requirements.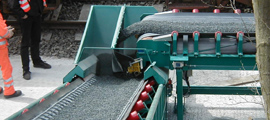 The complete conveyor route can be supplied with a hood as an optional.