What good is a particularly hygienic belt, if the conveyor technology doesn't meet the highest hygienic demands too? The new SuperClean conveyors with non-textile, completely homogenous TPE conveyor belts with non-slip positive drive have a skeleton-like framework made of tubular stainless steel.
Thanks to the SuperQuick quick-change mechanism, the belt can also be easily removed and refitted. Daily cleaning of the belt and conveyor table is a simple, time-saving procedure.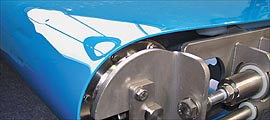 The Apullma SuperClean conveyor technology has been especially designed for non-textile, completely homogeneous TPE conveyor belts.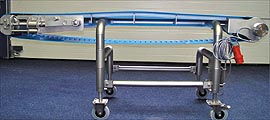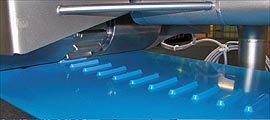 Thanks to the non-slip positive drive, even longer conveyors can be realized with TPE belts.