With their non-textile, completely homogeneous thermoplastic elastomer belts (TPE), the Apullma SuperClean stainless steel conveyors are designed to meet the highest hygiene requirements of the food industry.
Thanks to the new SuperQuick quick-change mechanism, the belts can be removed and replaced in a short space of time.
The new conveyors are extremely easy to clean and meet the highest hygienic design requirements.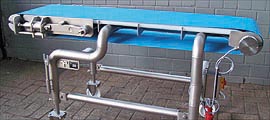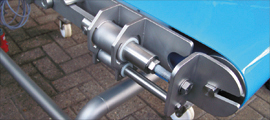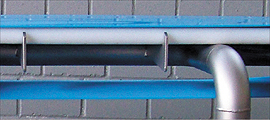 The SuperClean conveyors are without dirt corners or dead spaces and are quick and easy to clean thanks to their skeleton-like framework.