With the new Super Clean Wrap Conveyor the transportation of bulk materials is clean and hygienic. For this purpose the conveyor belt is formed into a conduit, so that the bulk material is protected against contamination from the outside. The feed hose also protects against loss of adherent material during the return of the belt prior to the exit of dust when powdery or dusty bulk materials are conveyed. Thus, the explosion of flammable dust particles is minimized. Therefore, the wrap conveyor is the ideal choice for safe and easy transport of very fine and dusty bulk materials such as tea, cocoa, coffee, sugar, flour, corn, rice, etc.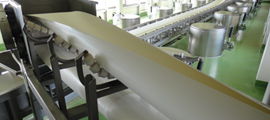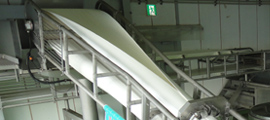 The Wrap Conveyors are available in various widths and diameters, which can be operated with durable nylon straps for food grade FDA and EU Directive 2002/72/EC.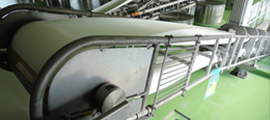 The belts also display a high density, so that bulk material is protected from moisture and fluctuations in temperature.